Hesperios
Yellow is the colour that makes me think of blooms. Of fresh air and sunny afternoons. Of spring.
When I first laid my eyes on the picture above all those things came to mind simultaneously. Autumn Hruby, despite her the-leaves-are-falling-mood name, has managed to put everything about spring in her latest collection.
Hesperios is the brand I wish to have created, if I ever was supposed to do so. Ribbed alpaca-fleece knits are paired with a biannual art, literature and travel publication and are stored in a bathed in light boutique store at SoHo, NY. My sense of absolute perfection…
I bacame even more addicted while scrolling down the brand's site at the ethos section. The company works with a family-owned factory in Lima, Peru and have an ongoing, close relationship with them, as one can coclude by watching their insta stories. They are commited to eliminate plastic in the near future. And, as I went on clicking on their lookbooks section, a marvelous world was unveiled to me.
Aetherial creatures walking down the earth wrapped in precious fabric. Texture and colouring and design all in harmony with real female figures who wander around nature. As if I can feel the breeze that plays with the garments somehow.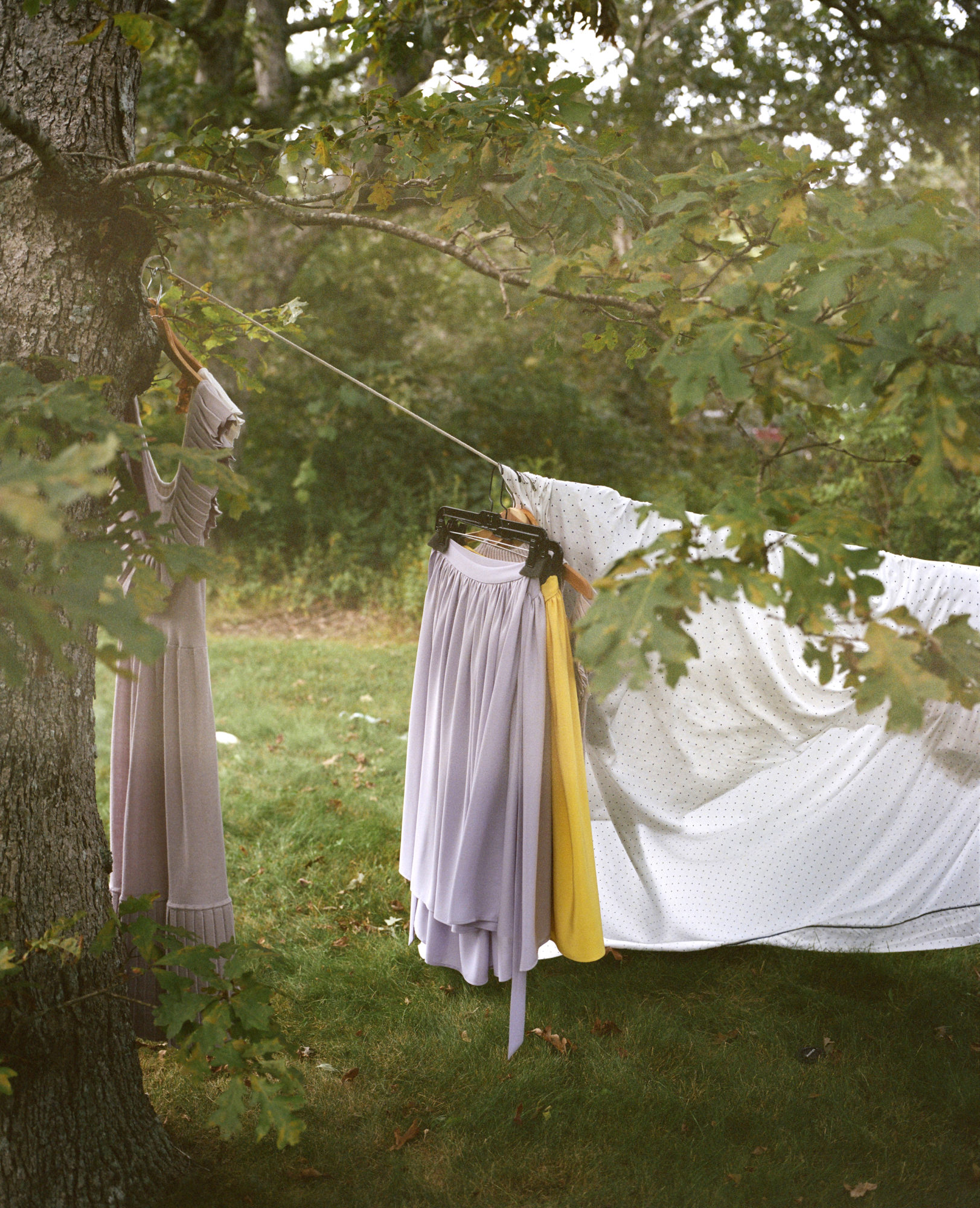 I suppose a visit at the wonderfully curated Hesperios Shop would complete the experience described above. What a joyous afternoon would be to enter this shop to purchase a good stack of turtlenecks and the absolute skirt to live in this summer. Then enjoy a cup of tea with fresh made bread and cheese served in custom made ceramics while browsing your own copy of the Hesperios journal. Time would be then well spent.
That is what the future of fashion brands could look like. Brands that offer complete experiences with cultural and materialistic dimensions at the same time. That have core values and work hard to maintain them. I guess there is hope after all.